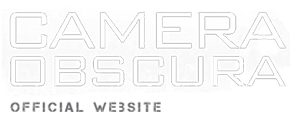 ---
About The Cast

Ariadna Gil, "MARIA"

Ariadna is one of Europe's most popular actresses. She won a Goya Award for Best Actress, as well as the Silver Fotograma, the Saint Jordi, the Calabuch, the Ojo Critico, and the Cartelera Turia for her performance as VIOLETA in the 1994 Academy-Award winning "Belle Epoque". An accomplished feature film, television, and theater actress, Ariadna received a degree in Dramatic Arts from the Theater Institute of Barcelona. She made her feature film debut at age 16 in Bigas Luna's 1985 film "Lola" and has worked on numerous productions since then including "Celestial Clockwork", "Lagrimas Negras", "Talk of Angels", "Barcelona Lament", "Amo tu Cama Rica", "Mal de Amores", "Libertarias", "Malena es un Nombre de Tango", "Antartida", "Don Juan", and "Tranvia a la Malvarrosa", among others.

Adam Trese, "JIMMY"

Adam Trese, is a versatile young actor who starred opposite Claire Danes in the Fox Searchlight feature, "Polish Wedding". After graduating from the competitive Actors Training Program at SUNY Purchase, New York in 1991, Adam landed a starring role in Nick Gomez' groundbreaking independent "Laws of Gravity" and later collaborated with Gomez again in the dark and lyrical "Illtown". Adam also starred with William Forsythe and Vincent Gallo in the Samuel Goldwyn feature "Palokaville". His credits also include "The Underneath", "The Saint of Fort Washington", and "The Good Fight."